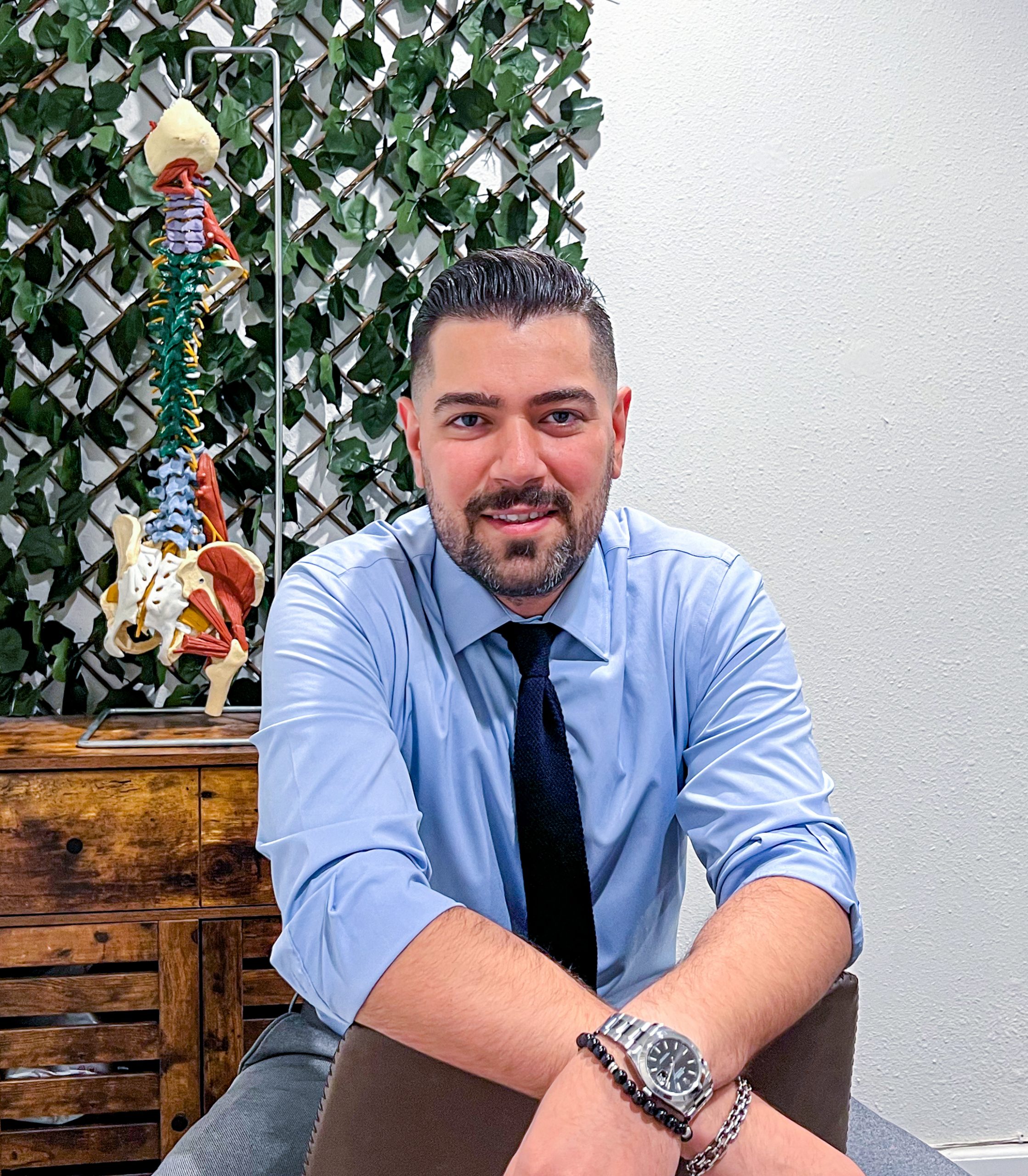 A passion for helping others led Dr. Gabay down the path of Integrated Medicine and chiropractic care, into a career that allows him to provide his patients with high quality noninvasive healthcare. As a professional Chiropractor since 2015, not only he is able to treat automobile accident related injuries, he al brings a holistic approach to medicine in order to find comfortable and effective solutions for everyone.
With over ten years of experience in the field, Nariman Gabay is a professional chiropractor who has helped many people achieve their health goals. He has completed his undergraduate studies at the California State University of Northridge in Los Angeles and then continued for a doctorate from Palmer College of Chiropractic West.
Through his treatments, Dr. Gabay has helped people from all walks of life recover from their physical problems. Gabay is an expert in treating neck and shoulder problems and arthritis-related pains such as sciatica, nerve damage from accident or surgery, and migraine type headaches that can be caused by stress on the nerves around your eye sockets. He has the expertise to treat any sport-related injury with pinpoint accuracy.
Dr. Nariman specializes in treating patients who have experienced back pain or neck trauma, and he can help you if your condition started after an accident with whiplash. Gabay has a genuine interest in his patients' well-being and ensures they are treated with care, compassion & respect during their recovery process. When you need a doctor who can provide excellent results for every patient, look no further than Dr. Gabay!